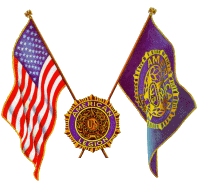 BOYS STATE

For complete information click on above logo

American Legion Boys State is among the most respected and selective educational programs of government instruction for high school students. It is a participatory program where each participant becomes a part of the operation of his local, county and state government.

Boys State has been a program of The American Legion since 1935 when it organized to counter the Fascist inspired Young Pioneer Camps. The program was the idea of two Illinois Legionnaires, Hayes Kennedy and Harold Card, who organized the first Boys State at the Illinois State Fairgrounds in Springfield.

At American Legion Boys State, participants are exposed to the rights and privileges, the duties and the responsibilities of a franchised citizen. The training is objective and practical with city, county and state governments operated by the students elected to the various offices. Activities include legislative sessions, court proceedings, law enforcement presentations, assemblies, bands, chorus and recreational programs.

High school juniors are selected by local American Legion Posts to attend the program. In most cases, expenses associated with attending this program are paid by a sponsoring American Legion Post, a local business or another community-based organization.

American Legion Boys State is currently conducted in 49 Departments of The American Legion. Hawaii does not conduct a program. As separate corporations, Boys States vary in content and method of procedure, but each and every Boys State adheres to the basic concept of the program - that of teaching government from the township to the state level.
The American Legion Auxiliary sponsors a similar program for young ladies called Girls State. For online details visit http://www.boysandgirlsstate.org/girls.html
For more information on all legion programs, go to http://www.missourilegion.org/ and click on Programs.
BOYS STATE 2023 WILLL BE HELD FROM SUNDAY JUN 25TH TO JUN 30TH AT MORRISVILLE STATE COLLEGE, MORRISVILLE, NY. FOR MORE INFORMATION PLEASE CONTACT THE BOYS STATE CHAIRMAN, DAVE MILLER AT 518

817-5943.
Just what is Boys State?

Boys State is a program of The American Legion developed from the concept that youth should be offered a better perspective of the practical operation of Government; that the individual is an integral part, and commensurately responsible, for the character and success of his government. Boys' State is easily classified as a Leadership Action Program where in qualified male high school juniors participate in a practical government course designed to develop in the young citizens a working knowledge of the structure of Government and to impress upon them that their Government is just what THEY make it.
Boys' State is not a summer camp!
Although there will designated recreation times, Boys' State is NOT a picnic -- NOT an outing--NOT a sports camp. Only young men with outstanding qualifications in leadership, character, scholarship, service and citizenship who will have a Serious Attitude toward an intensive citizenship training program will be selected.
PHYSICAL FITNESS
is an integral part of Boys' State. There will be time set aside for a physical program to include calisthenics and marching to meals and assemblies to prepare for the parade which is one of the high points of the program.
Where and when will Boys' State be held?
Boys' State is held during the summer at Morrisville State College in Morrisville, NY. Morrisville State College is located in the Cherry Valley area of New York State on Route 20, 30 miles east of Syracuse.
Who is eligible to attend Boys' State?
Candidates for Boys' State must meet the following criteria:
Be at least 15 years of age at the time of application.

Have completed their junior year AND have a least 80% or "B" average.

Intend to return to school to complete their education.

be residents of New York State
Or
reside in adjoining state, but attend school in New York State
Candidates should possess the following qualifications:
Ability to get along with others

Physical cleanliness and neatness

Good personality and Vigorous attitude
For complete information click on above logo
American Legion
Joseph Loeffler Post #1006
MMIII-MMXXIII.All Rights Reserved.©
Web Site by P.P.C. G.G. Mignon
Built on May 16, 2023.
Updated on June 3, 2023.